EnduroSat is supporting Intuitive Machines' second mission to the Moon with multiple solar panels that will enable the company's extreme lunar mobility mission.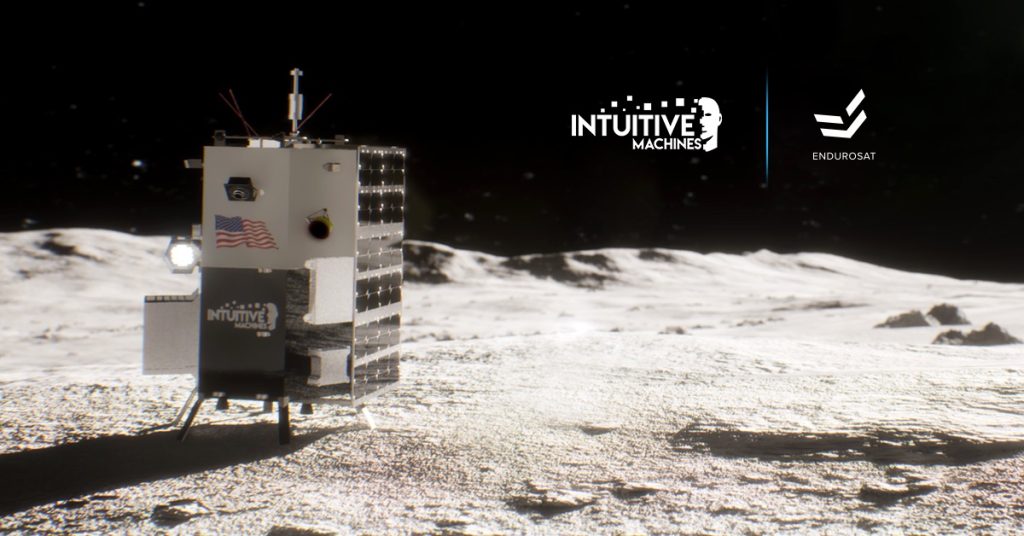 Scheduled to launch no earlier than June 2023, the IM-2 mission includes Intuitive Machines' extreme lunar mobility demonstration, µNova (Micro Nova) Hopper. µNova is a propulsive drone that deploys off a Nova-C lander and hops across the lunar surface with approximately 1 kg of science payloads 25 km from the initial lunar landing site.
The 6U solar panels provided by Endurosat have supported clients on numerous space missions and will play a critical role in Intuitive Machines' µNova mission that will hop into permanently shaded craters on the Moon.
Humanity is returning to the Moon. We are exceptionally proud to support one of the most advanced missions and to cooperate with a brilliant engineering team. This is just the first of many ambitious steps and we are excited about the future
Raycho Raychev, Founder & CEO EnduroSat
Our complete lunar program requires a robust supply chain, and EnduroSat's commitment to reliability and performance will further Intuitive Machines' lunar exploration
Steve Altemus, President, and CEO of Intuitive Machines
About Intuitive Machines:
Intuitive Machines is an American space exploration, infrastructure, and services company headquartered in Houston, Texas. It was founded in 2013 by Stephen Altemus, Kam Ghaffarian, and Tim Crain. Intuitive Machines is completing its lunar program which will provide lunar surface access, lunar orbit delivery, and communications at lunar distance.